Studying in Türkiye is your best choice
Year after year, Turkey has deserved to become one of the most important countries where students from all over the world want to pursue their dream come to study. It gives you as a student the quality of education and university life you dream of, in addition to a modern and distinctive life experience.
Everything you need to know about studying in Turkey you will find in the following lines in with all the detail you will need. At Circle for education, we provide our students with all the information that makes their path clear. We help them to make their dreams come true.
Advantages of studying in Türkiye
Educational quality: Turkish universities provide their students with the same European quality of education. Where advanced curricula keep pace with global developments in various fields. Using the latest teaching methods, and even inventing new ones.
Diversity of universities and programs: With the availability of a huge number of universities in Turkey, each university offers a wide range of programs in various majors. The students can freely choose from among these various programs what suits his ambitions, budget, the education language , and even the city in which he prefers to study.
Education in English opportunity: Most international students want to study their majors in English because it is now considered the global language that will provide them with the advantage of working anywhere in the world. Therefore, most Turkish universities provide a wide range of study majors in English.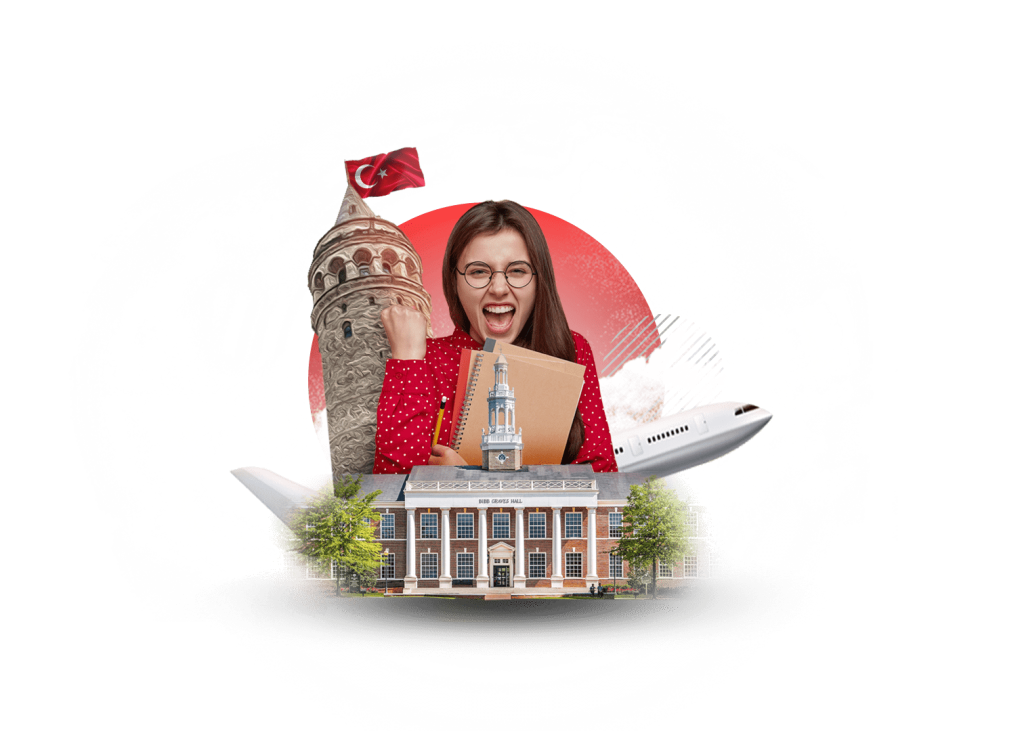 International Students Yearly
Why do students prefer to study in Türkiye?
In addition to the aforementioned advantages, Turkey has other advantages that make students prefer studying there over studying in European countries or America, for example.
The most important of these features:
Islamic identity; Most Turks are Muslims, and there are many mosques in Turkey. Many customs and traditions can be observed that are similar to Arab customs and Islamic values.
The distinguished location in the middle of the world's continents, close to the Arab countries.
Ease of procedures for obtaining a student visa to study in Türkiye.
Distinctive university life, full of social, artistic, cultural, sporting and recreational activities.
The beauty of nature, the abundance of tourist and entertainment areas, and various shopping opportunities.
Suitable costs and availability of different types of housing. also the Government support for students.
Our educational consultant team is waiting for you to answer your questions and assist you.
Concerns about studying in Türkiye and how to overcome it
Like every country a student is considering in order to study; Turkey has some concerns that may make the student hesitant. Therefore, we list for you the most common fears and how to overcome them:
Turkish language: Some people consider that their lack of knowledge of the Turkish language will be an obstacle to studying in Turkey. But quite simply, an international student can study his major in English. He communicates with his colleagues and professors in English. You will find many Turks who know English because Türkiye is a tourist country. Some of them know Arabic as well.


This does not mean, of course, that you will have to learn the Turkish language over time, in order to become more able to communicate with the Turkish citizens, gain their affection, and penetrate Turkish culture.

Alienation (Home sickness): At first, it is natural for you as a student to feel alienated from being far from your homeland and his family…but soon you will meet new friends of different nationalities, and the international office within your university will help you adapt to the new atmosphere and you will receive the support you needs. The Internet in Turkey is also excellent, which enables you to continuously communicate with your family and beloved ones at any time you want.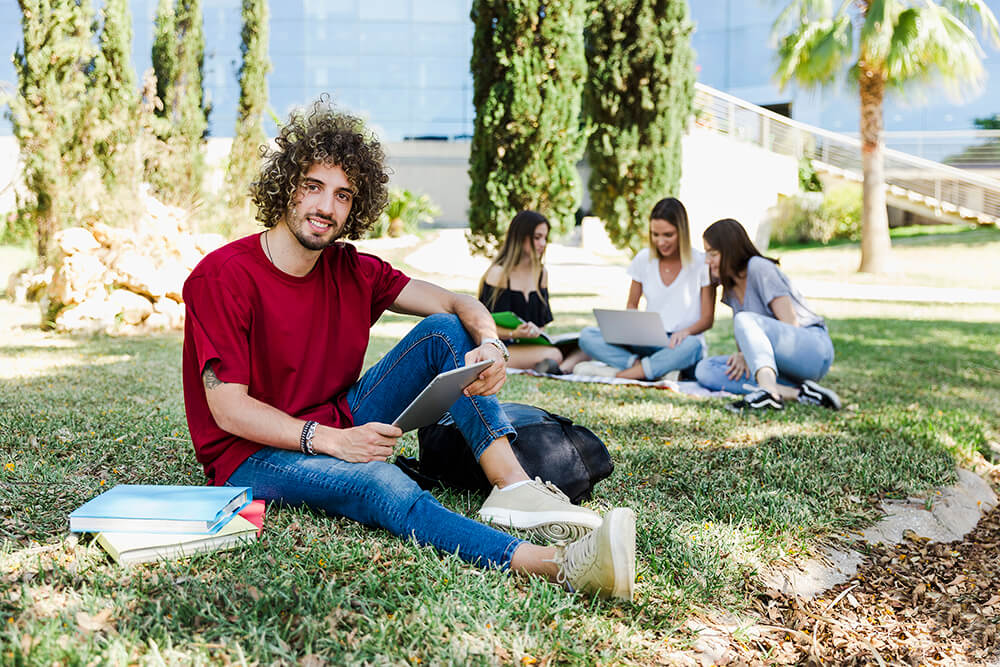 There are other challenges such as travel procedures and finding suitable housing. All you have to do is contact Circle team of  experts to get the advice you need for free. We help you have an obstacle-free study journey.
Types of universities in Türkiye
In Türkiye you can choose between more than 200 universities, including public and private. Most of these universities are concentrated in major cities such as Istanbul and Ankara
Private universities in Turkey are the best option for international students wishing to study in Turkey.
Private Turkish universities provide education of the highest quality. It is constantly developing its curriculum and teaching methods, which makes it constantly advance in international rankings of the best universities and obtain advanced rankings.
Private universities are distinguished from public universities by their modern and technological academic facilities and equipment. As well as great interest in student activities of all kinds, especially recreational activities.
The cost of studying at private universities is also considered affordable for international students and not high. Admission requirements are not complicated and guaranteed, unlike public universities.
Public universities in Türkiye are famous for their good educational level. Students also seek to join it due to its low tuition fees.
But for international students, the seats allocated to them in Turkish public universities are few, and thousands of students apply for them, so universities use a differentiation system between applicants according to the required conditions; Such as a higher high school GPA and passing their entrance exams such as the YÖS test and the American SAT.
Do you have questions about Turkish universities?​
Contact us now to get a free consultation and guarantee the best discounts and partial scholarships to study in Turkey.
Your Way For a Successful Educational Journey...​
In order to have a unique educational experience in Turkey, you have to do good research and planning before traveling!
Estimate the required budget, know the application conditions, the required documents, and how to obtain them. You also need to know important information about the country you will travel to and spend a significant period of your life in.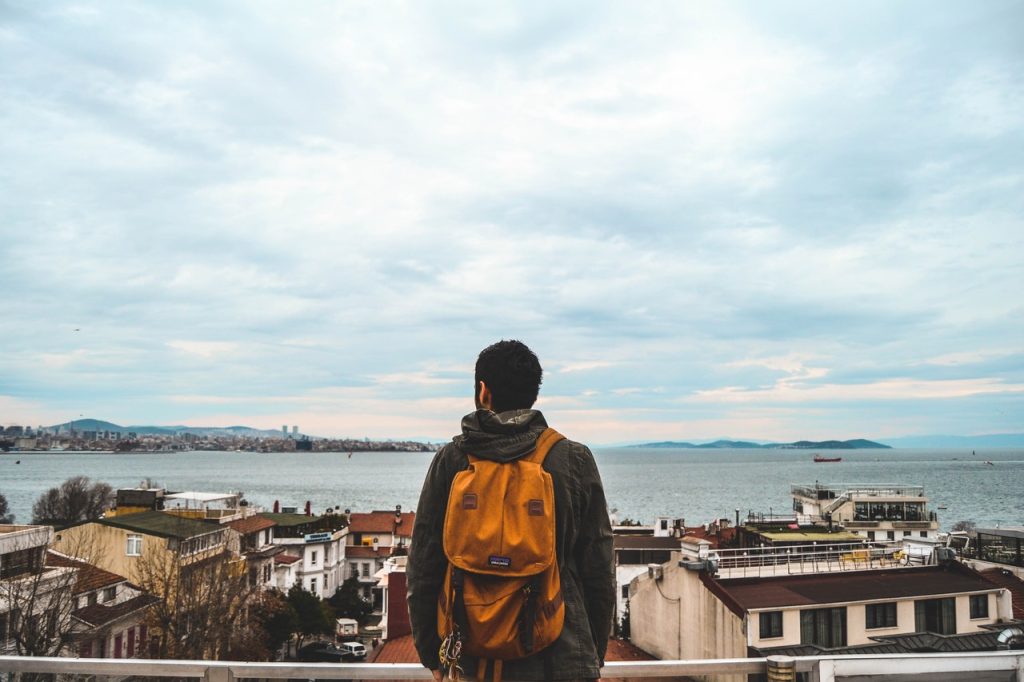 What are the conditions for studying in Türkiye, and the papers required for registration?
To study a bachelor's degree in private Turkish universities, you need:
Submitting a high school diploma or its equivalent, translated and stamped by the embassy or foreign ministry.
Submit a transcript that contains the student's grades.
Provide a valid copy of the passport.
Submit recent personal photos.
It is preferable to provide a language proficiency certificate (if available).
These are the only requirements for admission to private universities; It does not require acceptance tests or complex conditions. Its acceptance rates start at 60%.
To study a bachelor's degree in Turkish public universities, you need:
Submitting a high school diploma or its equivalent, translated and stamped by the embassy or foreign ministry.
Submit a transcript translated into Turkish or English and certified by the Ministry of Foreign Affairs or the Turkish Embassy.
Submit a copy of a valid passport.
Submit a recent personal photo with a white or blue background.
Achieving the required grade average (marks) according to the requirements of each university (which is often a high average).
Most public universities in Turkey require acceptance rates of more than 80%.
Pass the YÖS Foreign Student Admission Test or submit an SAT test certificate with a high score.
TÖMER Turkish Language Proficiency Certificate if you plan to study your major in the Turkish language.
English language proficiency certificate with a high TOEFL score, if you plan to study in English.
Submit a letter of intent.
Submit a bank letter proving that the funds necessary to cover the costs of your study period are available in your account.
How to get a student visa in Türkiye?
In order to be able to travel to study in Turkey and obtain residency for the duration of your studies, you first need to obtain a student visa.
Study in Turkey begins in the ninth month (September) of every calendar year. Note that some universities set the start date of studies to be in the tenth month (October).
You can obtain your university admission after sending the required application documents to us. Usually, the period for obtaining university admission takes between two working days to a maximum of 7 working days.